Disney has announced what it plans to bring to the big screen and when, as well as teasing us with several projects that aren't yet dated.

Remember – Disney is an absolute powerhouse which includes Pixar, Marvel and Lucasfilm so that's everything in the Avengers universe, Star Wars, Indiana Jones, Pirates, Toy Story, Cars and the live-action animation remakes.
It's time to start salivating.
2019
Aladdin
Aladdin Official Trailer (Disney)by Digital Spy GBPauseUnmuteCurrent Time 0:18/Duration 1:21Loaded: 0%Progress: 0%FullscreenCLICK TO UNMUTE
Guy Ritchie will direct this live-action version of the Disney classic. The cast has been announced as Mena Massoud as Aladdin and Naomi Scott as Jasmine, with Will Smith taking on the role of The Genie. The project has been given Star Wars Episode 9's originally rumoured release date of May 22.
Toy Story 4
Toy Story 4 teaser trailer reveals a new toyby Digital Spy GBPlay Video
Yep, they're doing another one and it's all about Forky, apparently, but Bo Peep is also back! It's out in cinemas on June 21.
Stuber
When a mild-mannered Uber driver named Stu (Kumail Nanjiani) picks up a passenger (Dave Bautista) who turns out to be a cop hot on the trail of a brutal killer, he's thrust into a harrowing ordeal where he desperately tries to hold onto his wits, his life and his five-star rating. This will be the first action-comedy from 20th Century Fox released Disney. Happily, it reteams Dave Bautista with his Guardians co-star Karen Gillan. It's out on July 12.ADVERTISEMENT – CONTINUE READING BELOW
The Lion King
Watch: First trailer released for new 'Lion King' movieby Digital Spy GBPlay Video
Iron Man and The Jungle Book director Jon Favreau will be bringing a live action version of this classic to the big screen with a star-studded voice cast, including Donald Glover, Beyoncé and more. It's heading to you on July 19.

The Art of Racing in the Rain
So, yeah, this one's about a family dog named Enzo who evaluates his life through the lessons he has learned from his human owner, a race car driver named Denny Swift. We promise we're not making this up. This Fox film replaces Artemis Fowl in Disney's release schedule. It's out on August 9.
Ready Or Not
One of the most traditionally un-Disney releases of the year is Ready Or Not, a horror-tinged thriller which sees a young bride-to-be invited to meet her new husband's rich, eccentric family, in order to participate in a tradition that turns into a lethal game with everyone fighting for their survival. Sounds like it could be the next Get Out. It's out on August 23.
Ad Astra
Twenty years after his father left on a one-way mission to Neptune in order to find signs of extra-terrestrial intelligence, Roy McBride, an engineer, travels through the solar system to find him and understand why his mission failed. Another film that's part of the Fox deal, this one stars Brad Pitt and Tommy Lee Jones and actually sounds amazing. It's out on September 20.
The Woman in the Window
Not to be confused with The Witch In The Window, this is a thriller about an agoraphobic child psychologist who witnesses a crime while spying on her new neighbours, leaving her to decide whether or not to alert the police. Sounds very Hitchcockian and it's out on October 4.
Maleficent 2
Angelina Jolie is back as Sleeping Beauty's misunderstood antagonist along with Elle Fanning, Sam Riley and newcomers Michelle Pfeiffer, Ed Skrein and Chiwetel Ejiofor. It will be released on October 18.
Ford v. Ferrari
James Mangold's first film since Logan is about race care drivers – based on the rivalry between Ford and Ferrari for the dominance at Le Mans endurance race. It's another Fox release, and it's out on November 15.
Frozen 2
FROZEN 2 – 2019 Teaser Trailer (Disney UK)by Digital Spy GBPlay VideoADVERTISEMENT – CONTINUE READING BELOW
There's no way Disney was going to (ahem) let this one go, after the massive success of the first Frozen. Anna and Elsa will be back to serenade us on November 22.
Star Wars: The Rise of Skywalker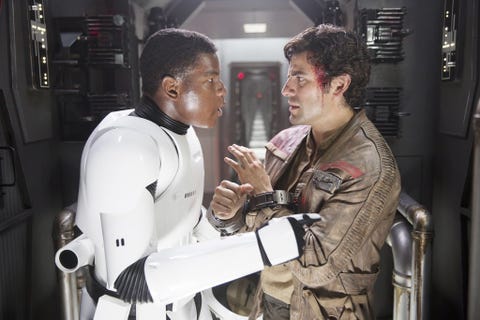 Yep, another Star Wars movie – with the details about this one still a way off. What we do know, though, is it will no longer be directed by Jurassic World's Colin Trevorrow – he left the project over creative differences and The Force Awakens director JJ Abrams is back.
Episode 9, like that movie and eighth instalment The Last Jedi, will open near Christmas – on December 19 in the UK and December 20 in the US.
Spies In Disguise
One of the Fox movies on Disney's slate that feels like a traditional Disney release, this is an animated tale about super spy Lance Sterling (Will Smith) and his scientist contact Walter Beckett (Tom Holland) who are forced to work together more closely after Lance is turned into a pigeon. Seriously. It's out on December 25.
2020
Underwater
Disney's first release of 2020 will be a Fox movie about a crew of underwater researchers who have to find safety after an earthquake devastates their subterranean laboratory. Starring Kirsten Stewart and TJ Miller, the disaster film will be in cinemas on January 10.

UNTITLED DISNEY LIVE ACTION February 14
UNTITLED KINGSMAN MOVIE February 14
Onward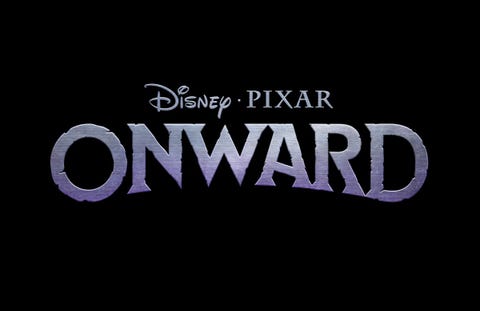 Featuring Chris Pratt, Tom Holland, Julia Louis-Dreyfus and Octavia Spencer, Pixar's Onward is about two teenage elf brothers who embark on a quest to discover if there is any magic left. We'll find out when it's released on March 6.ADVERTISEMENT – CONTINUE READING BELOW
The New Mutants
Josh Boone combines X-Men comics with horror movies for his unique take on the Marvel team. It's maybe too unique – the film has been delayed and delayed, with rumours of costly reshoots changing the tone. It's (finally) out on April 3.

Mulan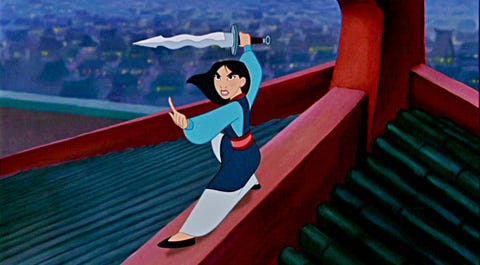 Following the success of the live-action version of Cinderella, Disney announced loads of other cartoons were being made into real-life productions, too. However, Mulan slipped two years from its original 2018 release and will now arrive on March 27.
UNTITLED MARVEL MOVIE May 1
Artemis Fowl
ARTEMIS FOWL – 2019 Teaser Trailer (Disney UK)by Digital Spy GBPlay Video
This adaptation of Eoin Colfer's fab fantasy which teams an Irish criminal mastermind with a fairy LEPrecon officer to defeat an evil pixie (it's really good, honestly) will be directed by Kenneth Branagh. It's out on May 29.
UNTITLED PIXAR ANIMATION June 19
Free Guy
This Ryan Reynolds star vehicle shoves The Truman Show, Wreck-It-Ralph, and Grand Theft Auto together to create a live-action movie about a bank teller who realises he's a background character in a violent video game that's about to shut down. It's out on July 3.

Bob's Burgers
The Belcher family's big screen debut finally has an official release date from Disney, and it's good news – it'll land on July 17, roughly the same time as the hugely popular Simpsons' movie debuted way back in 2007. Fox and Disney will be hoping for similar success in 2020.
Jungle Cruise

Dwayne 'The Rock' Johnson will be making a movie based on Disneyland ride Jungle Cruise, which slipped from 2019 to its current July 24 release date.
The One And Only Ivan
This animated film based on a children's novel is about a gorilla who lives in a mall with an ageing elephant and a dog with no recollection of how they got there. When an abused baby elephant shows up, Ivan starts to care for her and, along with the janitor's daughter Julia, they change all of their lives forever. Awww. It's out on August 14.ADVERTISEMENT – CONTINUE READING BELOW
Death On The Nile
Detective Hercule Poirot investigates the murder of a young heiress aboard a cruise ship on the Nile River. This Agatha Christie adaptation features an all-star cast, including Gal Gadot, Letitia Wright and Armie Hammer. Kenneth Branagh directs this follow-up to his previous Poirot movie, Murder On The Orient Express. It's out on October 9.
Ron's Gone Wrong
A new animated movie set in a universe where walking, talking, digitally connected bots have become children's best buddies. Ron's Gone Wrong tells the tale of an 11-year-old child who discovers his robot pal doesn't quite work. It's out on November 6.
UNTITLED DISNEY ANIMATION (3D) November 25
West Side Story
Steven Spielberg's remake of the classic movie musical will star Ansel Elgort as Tony, with teenage newcomer Rachel Zegler starring alongside him as Maria. Think Romeo & Juliet, but with street gangs and songs. The film's out on December 18.
Cruella
This live-action movie about puppy-killing villainess Cruella De Ville is set to star Emma Stone and will have an '80s-set 'punk vibe,' apparently. We can't wait for the trailer. It's out on December 23.
2021 and beyond
Disney has also locked down some release dates for their upcoming projects, and while we don't know what is released on which date, save the following ones in your diary…
UNTITLED MARVEL February 12, 2021
Nimona

This Fox animation is based on writer / artist Noelle Stevenson's web comic, which centres around a bold young shapeshifter who's also the sidekick of supervillain Lord Ballister Blackheart. It's due in cinemas on March 3, 2021.

UNTITLED DISNEY LIVE ACTION March 12, 2021
UNTITLED MARVEL May 7, 2021
UNTITLED DISNEY LIVE ACTION May 28, 2021
UNTITLED PIXAR ANIMATION (3D) June 18. 2021
Untitled Indiana Jones sequel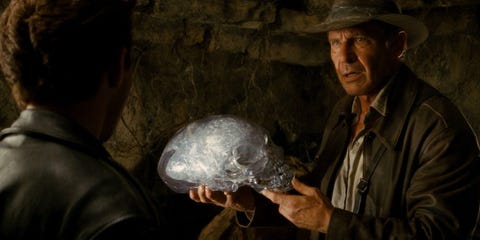 Or 'Indiana Jones 5' as we like to call it. Spielberg is directing, Harrison Ford is returning, but after that your guess is as good as ours. The film has slipped a year and will now be released in cinemas on July 9, 2021.
UNTITLED DISNEY LIVE ACTION July 30, 2021
UNTITLED DISNEY LIVE ACTION October 8, 2021
UNTITLED MARVEL November 5, 2021
UNTITLED DISNEY ANIMATION November 24, 2021
Avatar 2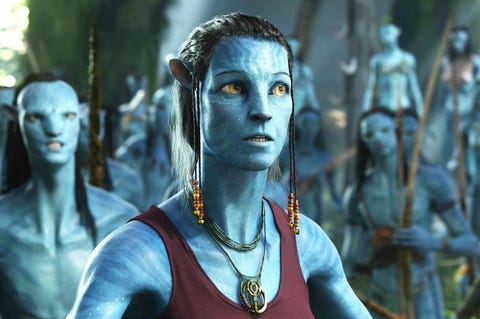 20TH CENTURY FOX
James Cameron's long-awaited sequel to his groundbreaking 3D film will finally arrive in cinemas on 17 December, 2021

UNTITLED DISNEY LIVE ACTION December 22, 2021
UNTITLED STAR WARS December 16, 2022

Avatar 3, December 22, 2023

UNTITLED STAR WARS December 20, 2024
Avatar 4, December 19, 2025
UNTITLED STAR WARS December 18, 2026
Avatar 5, December 19, 2027